King Ash Bay Lodge – Air Conditioned Accommodation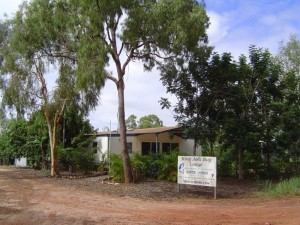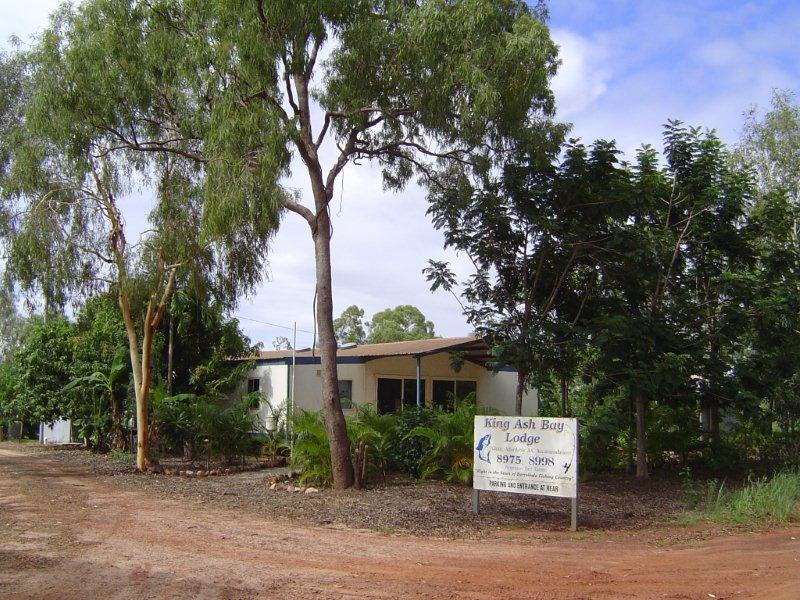 Nestled in beautiful gardens at the quiet end of town, King Ash Bay Lodge offers excellent accommodation all year round for groups up to 12 people. We are proud of our high standards of cleanliness, comfort for our guests and heaps of extras to ensure your stay is as relaxed and enjoyable as possible.
On one side of the lodge there is a private, double self contained unit. On the other side there are 5 twin share rooms available to choose from at very reasonable costs. Facilities and extras include:
– Queen bed and ensuite in the Unit.
– Fully air conditioned. Individual air conditioners in each room.
– Fully equipped self catering facilities.
– Heaps of fridges and freezers.
– All linen supplied.
– Outdoor barbecues/patio areas. Lovely elevated deck.
– Storage sheds for your extra gear.
– Ice freezers.
– Laundry facilities
– Large common area with pool table, dining and kitchen (twin share side)
– Satellite television reception.
– River maps and tide charts supplied.
– Ample parking area for all sized vehicles and boats. Convenient turn-around area for trailers.
– EFTPOS facilities (surcharge if using credit)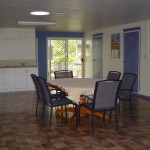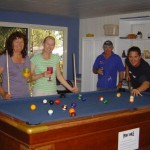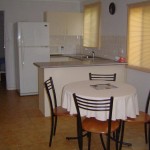 Come and enjoy river, reef or blue water fishing on the mighty McArthur River or around the picturesque Sir Edward Pellew Islands in the Gulf of Carpentaria.
Speak to Ash to arrange a fishing charter or take a leisurely cruise to explore the magnificent mangrove river system. – NT Coastal Fishing Charters.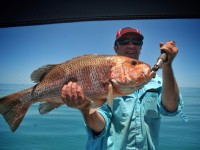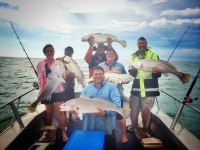 The Lodge is also an ideal dry season stopover to relax, fish off the bank, go bushwalking and bird watching or visit the local tourist attractions.